Vantage Elite & U23 Road National Championships
The Vantage Elite Road National Championships 4-6 January 2019 is New Zealand's premier elite national road cycling event, attracting New Zealand's top professional road cyclists competing for the national title.
The event includes three days of intense racing including time trials and men and womens and U23 road races. The highly anticipated Elite Men's and Women's Races culminate in a spectacular finish, which is supported by large crowds of spectators over Napier Hill and finishes on the beach front of Napier's famous Marine Parade.
The event continues to establish itself as the highlight of the New Zealand road cycling calendar for Elite riders and fans.
There's three maps showing where the elite riders will race.  They are;
January 2019
Free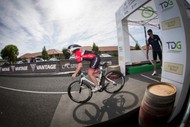 Vantage Elite Road National Championships - BDO Time Trials
The Vantage Elite Road National Championships - BDO Time Trials involves individual cyclists to race the same course as fast as they can, leaving in two-minute intervals. The BDO Time Trial course starts and finishes at Church Road Winery and travels along Puketapu Road, Dartmoor Road, Apley...

Date: Friday 4 January
Where: Church Road Winery, Napier, Hawke's Bay / Gisborne
Read more » - Vantage Elite Road National Championships - BDO Time Trials
---
Free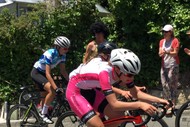 Vantage Elite Road National Championships - Women & U23 Race
The Vantage Elite & U23 Road National Championships is New Zealand's premier national road cycling event, attracting New Zealand's top professional cyclists. Starting and finishing on the Marine Parade near Scenic Hotel Te Pania, the Women's Road Race covers 109 kilometres of course that...

Date: Saturday 5 January
Where: Scenic Hotel Te Pania, Napier, Hawke's Bay / Gisborne
Read more » - Vantage Elite Road National Championships - Women & U23 Race
---
Free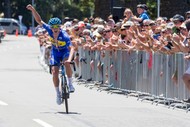 Vantage Elite Road National Championships - Men & U23 Race
The Vantage Elite National Championships is New Zealand's premier national road cycling event, attracting New Zealand's top professional and amateur road cyclists. The highly anticipated Elite Men's Race is on the final day and follows a 166km course over Napier Hill streets and Hawke's Bay...

Date: Sunday 6 January
Where: Scenic Hotel Te Pania, Napier, Hawke's Bay / Gisborne
Read more » - Vantage Elite Road National Championships - Men & U23 Race
---